<< Back to Calendar
Day 2 Virtual PDD May 2023 - Future Trends and Skills in Project Management
PMI – VIRTUAL PDD MAY 2023
Registration Last Date: May 14, 2023

Date: Tuesday, May 16, 2023
Time: 11:50 a.m. - 1:20 p.m
Where: Microsoft Teams 
Agenda
11:50 - 12:00 – Announcements and Introductions
12:00 -1:05 – Presentation
1:05 -1:20 – Comments and Q&A
Presentation Topic: Risk Management for Project Execution
PMI Talent Triangle:  1.25 PDUs - Ways of Working (For more info, visit PMI.org)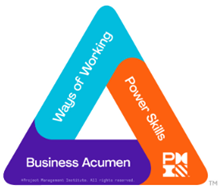 Speaker: Gyanendra Singh
Speaker Biography: Gyanendra Singh has 20+ years of Program and project management experience in diversified infrastructure Airports IT Systems, Runway, Roads & Bridges construction, Building Construction & Oil and gas, Coal Mining, and Metro rails including Implementation and use of various PM tools.
Gyanendra has rich experience in conducting training for all levels of middle and senior management, on Project Risk Management, Contract Management, Program Management, Project Management, Primavera Risk Analysis, Primavera, Earned Value Management, EOT, Microsoft Projects and much more subject-related and project. 
He is done more than 1000 training programs for various organizations like  Accenture, KPMG NIIT Ltd, NIIT Technologies, L&T, Lloyd, Oil Institute Dubai, Ooredoo Oman, Omantel Oman, Royal Court Affairs Oman, Yahsat Abhu Dhabi, MOGL Singapore, Greenleaf USA, Doha Qatar,  Oracle university  Bangalore, NBD bank Dubai and many more.
Presentation Learning Objectives: At the conclusion of this session, attendees will be able to:
Examine the best practices for risk management to ensure that projects are completed on schedule, within budget, and to the required level of quality while minimising risk. 
Investment:
$25/member for individual sessions or $50/member for all three sessions (register here for bulk discount)
$35/non-member for individual sessions or $70/non-member for all three sessions (register here for bulk discount)
***Contact pddevents@pmisouthsask.org for information on discounted student pricing
It is no longer possible to register for this event